Q & A with Kiri Piahana-Wong for National Poetry Day 2016
Kiri Piahana-Wong is the founding editor of Anahera Press, an independent publisher specialising in poetry and novels by Maori and Pasifika writers including Ben Brown, Serie Barford, Leilani Tamu, and Daren Kamali. Anahera Press is behind the forthcoming publication of Lucky Punch, the debut collection from Auckland poet Simone Kaho, who features in Poems in Your Pocket 2016. Here, Kiri answers a few questions from our national coordinator about the poets she thinks we all need to read, her advice for poets looking to get published, and her plans for National Poetry Day on Friday the 26th of August.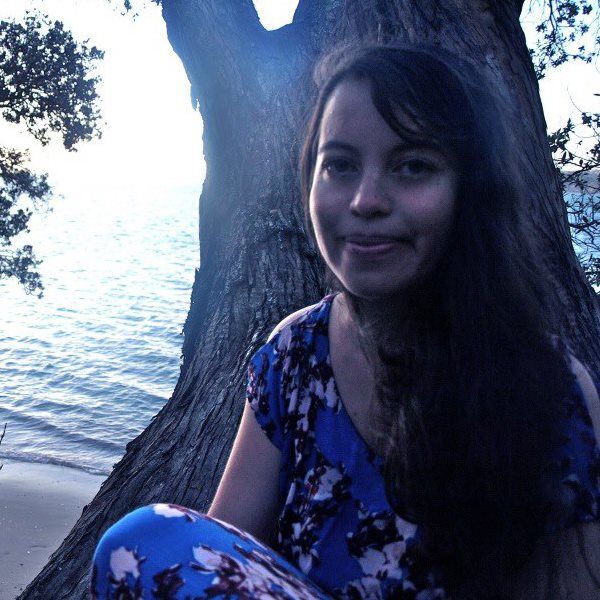 [Kiri Piahana-Wong - Photo by Zoe Fay]
1.Name three NZ poets you think everyone needs to read at least once in their life. Why?
Hone Tuwhare, Jenny Bornholdt and Robert Sullivan.
[Follow the links to find out why. You can catch Jenny Bornholdt live at Divine Muses in Auckland on National Poetry Day]
2.What made you want to publish Simone Kaho's book Lucky Punch?
This book grabbed me and wouldn't let go. I don't come across that very often, so I had to publish it.
3.You are a poet in your own right as well as a publisher, what are you working on at the moment?
I've just finished my second collection, Tidelines, and am well into my third which is a collection about life in Auckland across different time periods from the perspective of three women.
4.What's one piece of advice you have for a poet wanting to get published?
Persevere. You won't get there right away - you need to develop thick skin and keep trying. And keep writing, as much as possible. If the old pieces aren't working, move on to new ones.
5.What are you doing on National Poetry Day this year?
I'll probably do quite a few things but one event I am definitely going to is Flock at the Old Folks Association in the evening. I have my ticket!
Visit the 2016 Calendar of Events to find a National Poetry Day activity near you.
Poems in Your Pocket is a poetry booklet you download online, print, fold, and pocket to share for National Poetry Day. A single page becomes a miniature poetry book featuring four NZ poets.