How to run a Phantom Billstickers National Poetry Day Event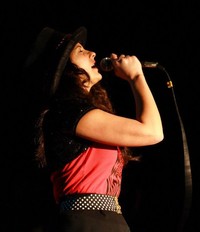 ---
Would you like to get involved with Phantom Billstickers National Poetry Day? Got a fantastic idea for an event? Your National Poetry Day event or activity can be anything that promotes New Zealand poetry or poets to the public. If you register, your event will be included in the official calendar of events promoted to national media and widely circulated on social media. The National Coordinator will be with you each step of the way, and you may be eligible for seed-funding.
A full guidelines pack with a step-by-step guide to planning your event is available here. It covers every aspect of how to plan, register, and execute your event! If you would like to discuss your event plans for 2024, please email the National Coordinator at poetryday@nzbookawards.org.nz.
---
Celebrating with our future poets!

Do you have a class or group you would like to involve in Phantom Billstickers National Poetry Day? A keen small wordsmith? We have enlisted Aotearoa's much-loved children's poet, Paula Green, to provide guidance on the type of events you could run, the types of poem that young learners like, and a list of poetry resources from Aotearoa that you can use in your classes. Click here for the Schools Guide.
---
Key Dates and Deadlines
Event Registrations open: 22nd March 2023
Seed-funding applications close: 1st June 2023
Calendar blurbs and posters due: 19th July 2023
Calendar of Events launched: 2nd August 2023
Phantom Billstickers National Poetry Day 2023: 25 August 2023