INTREPID POETS MAKE NATIONAL POETRY DAY MEMORABLE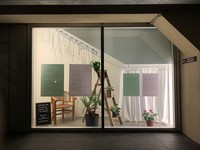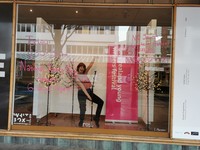 From left: Vic Books' poetry window display; Poets in Place Dunedin; and Rachel McAlpine and Margaret Austin hand out poems

We are clearly a nation of intrepid poets. Unphased by Phantom Billstickers National Poetry Day's 'unofficial' status and then by Covid restrictions placed on gathering sizes in the immediate lead up to the event, organisers went ahead with many exciting initiatives, collectively making 21 August 2020 a memorable celebration of poetry!
Highlights from the day included the traditional RNZ short poem competition, Auckland Museum's launch of Tāmaki Poems, Paula Green's fantastic virtual gathering on her PoetryShelf blog, Vic Books' huge poetry window display, and Wairarapa Word's Wairarapa Worlds, poetry in over 20 languages. A big shout out to organisers for keeping to the plan against the odds!
Our hashtag #NZPoetryDay trended for most of the day on Twitter, and Facebook was very lively too, thanks to the poetry community sharing content, joining in with videos, poetry recordings and photos of events. Vodafone even signed off by sharing a goodnight poem with its vast audience.
Our portals acted as a virtual open mic for the day, and the response was fantastic to see. Young poets, older poets, performing poets, artist poets, those who would say they're not poets – all got involved. Kia ora tatau poets of Aotearoa!
Some events that had to be postponed are still planning to go ahead, so keep a watch on our NPD calendar or via Facebook for details.