​IT'S PHANTOM BILLSTICKERS NATIONAL POETRY DAY!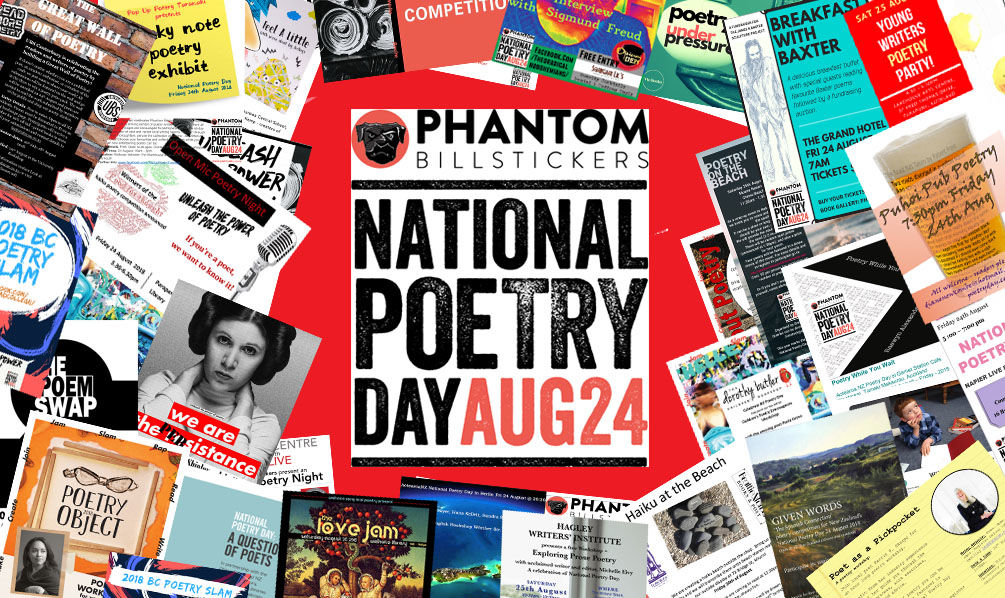 Today we unleash the power of poetry with our largest ever celebration - around 150 fantastic events nationwide! From the far north to the deep south, universities, libraries, book shops, schools, community groups and individuals all take part in this momentous day of national poetry brilliance!
* Public installations * On-the-spot compositions * Slams * Readings * Musical/artistic collaborations * Multiple competitions * Book launches * Performances * Giveaway poetry * Workshops * Multi-media displays - and more!
What's on? See the Phantom Billstickers National Poetry Day Calendar of Events
JOIN US TODAY AND UNLEASH THE POWER OF POETRY!