50 Yrs of NZ Book Awards: Celebrating Our 2018 Ockham Poets with Elizabeth Smither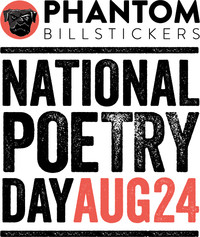 In the lead up to Phantom Billstickers National Poetry Day we're celebrating 50 years of New Zealand Book Awards with a Q & A from your Ockham 2018 finalists and winners.
---
Elizabeth Smither
Night Horse (Auckland University Press)
Winner of the 2018 Ockham Award for Poetry
---
Writer and prolific poet Elizabeth Smither has published numerous novels, short fiction and poetry collections. Her wealth of awards includes the Montana New Zealand Book Award for Poetry (2000), Te Mata Poet Laureate (2002) and Sarah Broom Prize for Poetry (2016). In 2004 she was made a Member of the New Zealand Order of Merit and was awarded an honorary DLitt from the University of Auckland for her contributions to literature. Smither is also a recipient of the Prime Minister's Award for Literary Achievement in poetry. Her latest collection Night Horse (AUP, 2017) won the 2018 Ockham Poetry Award.
---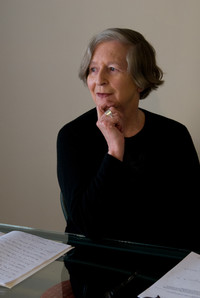 Why do you think poetry is so hot right now?
I think we are reacting to to blandness and superficiality. We need connections with real meaning.

Do you think that poetry can change lives and if so, how?

Absolutely. When handing out poems to study how often does someone exclaim 'That poem was written especially for me.'

What would you say to people who think that poetry is elitist?
No, it's not. Just dive in and swim with it. You don't have to understand every word.

Do you think poetry has a duty to be political/apolitical?
Political can be limiting because the political situation is fluid. Trump won't last forever.

We grow up with poetry in our lives. How does poetry shape us?
Poetry keeps telling us to observe, to be detached but passionate, to have sympathy for the human condition, ourselves included.

How can poetry break its 'hierarchical chains' and reach new communities?
It is already doing this in a myriad ways. Poetry slams, pub poetry, spontaneous poetry readings, marriages and funerals. Don't forget love poems.

Who are some NZ poets should be reading?
Any NZ poet is good. Start with A and go to Z.

This year marks 50 years of NZ Book Awards. How would you describe the value of the awards for our poets and our nation?
Book awards are a wonderful encouragement to our poets who earn far less than the minimum wage. Everyone benefits.