50 Yrs of NZ Book Awards: Celebrating our 2018 Ockham Poets with Briar Wood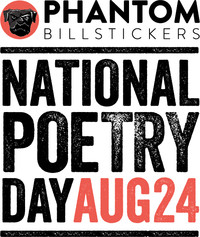 ---
In the lead up to Phantom Billstickers National Poetry Day we're celebrating 50 years of New Zealand Book Awards with a Q & A from your Ockham 2018 finalists and winners.
---
Briar Wood
2018 Ockham Poetry Finalist
---
Briar Wood grew up in South Auckland, Aotearoa New Zealand. Until 2012, she lived and worked as a lecturer in Britain. Welcome Beltane (Palores Press, 2012) made poetic links between family histories and contemporary places. Her most recent collection Rāwāhi (Anahera Press, 2017) returns to Northland places where her Te Hikutū ki Hokianga, Ngāpuhi Nui whakapapa resonates with ecological concerns. Rāwāhi was shortlisted for the 2018 Ockham New Zealand Book Awards.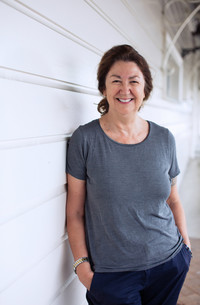 Why do you think poetry is so hot right now?

Poetry is always hot with me. Right now - it's a form that has a long history globally and in NZ in te reo, so there is a collective interest in continuing that. Cafe culture, marae and the internet are good locations for poetry. It's a form that can be economical with language and resources but still reach a lot of readers and audiences.
Do you think that poetry can change lives and if so, how?

Yes. At its best it can alert us to issues and matters we were previously unaware of, encourage empathy and strengthen commitment.
What would you say to people who think that poetry is elitist

Try an open mike night.
Do you think poetry has a duty to be political/apolitical?

It is vital that elements of poetry are political, but all poetry doesn't have to be political.
We grow up with poetry in our lives. How does poetry shape us?
Poetry makes us acute listeners, makes us aware of voice and language, korero, debate and it can home in on essentials quickly.
How can poetry break its 'hierarchical chains' and reach new communities

In my experience it is quite likely that some writing is already there in communities that are not often heard from in a national context - I think it's often about editors, educationists and publishers making connections with communities needing wider representation. Schools, libraries, cafes, museums and galleries can encourage performers and readers.
Who are some NZ poets should be reading?
Te Kahu Rolleston, Jacqs Carter...everyone who is writing and performing, and has written.
This year marks 50 years of NZ Book Awards. How would you describe the value of the awards for our poets and our nation?
It's a democratic form when at its best, facilitates a lot of different voices and can help promote democratic debate. Whoever strongly wants to have a say can be heard in poetry. It's also a finely concentrated form for making us laugh at ourselves, circulating opinions and information, making mindbodies sing, keeping memories and our tupuna, ancestors alive with us today.