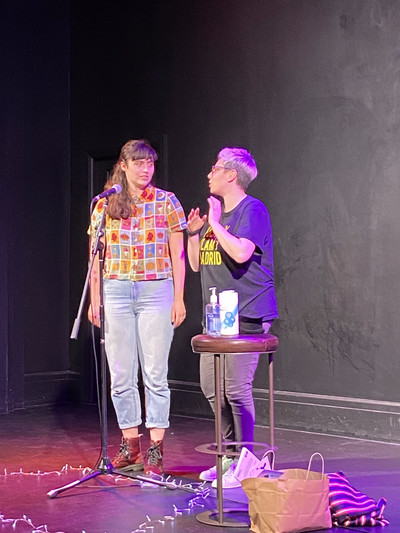 About National Poetry Day
National Poetry Day was established in 1997. A one-day national poetry event extravaganza, it is held on a Friday in late August each year.
It's an event that always has something for everybody, from seasoned poets, to total newbies, to the simply-a-bit-curious! 2020's celebration turned out to be the most unique and intrepid National Poetry Day so far, with numerous in-person events supplemented by many online and socially-distanced endeavours!
The magic and excitement of poetry always pervades the day, with the poetry community turning out in droves to discover New Zealand poets, share poetry, and experienced the joy of the written and spoken word.
Our events are all organised by poetry-loving volunteers and will involve thousands of people in towns and cities all over the country.
Phantom Billstickers National Poetry Day is governed by the New Zealand Book Awards Trust.