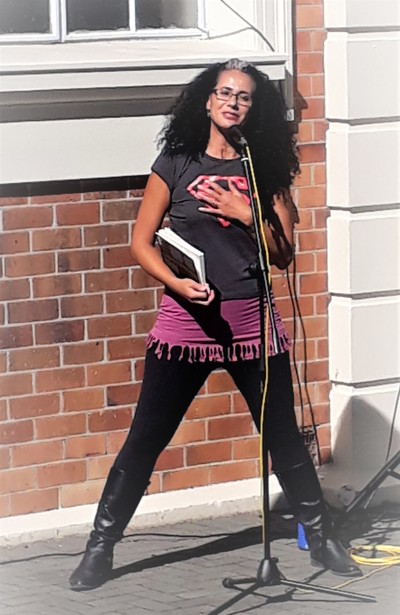 About National Poetry Day
PLEASE NOTE: National Poetry Day for 2020 is currently under review due to the unprecedented Covid-19 situation. Event registrations are closed while the Book Awards Trust hold discussions both internally and with National Poetry Day's major sponsor. If you did want to register an event and would like to be advised of the outcome of this review, please contact poetryday@nzbookawards.org.nz.

National Poetry Day was established in 1997. A one-day national poetry event extravaganza, it is held on a Friday in late August each year.
From seasoned poets, to total newbies, to the simply-a-bit-curious, participants in the record-breaking 2019 National Poetry Day had the opportunity at about 150 events around the country, to be touched by the magic and excitement of poetry, to get involved in the poetry community, and to discover New Zealand poets, share poems and explore and experience what poetry is all about.
Our events are all organised by poetry-loving volunteers and will involve thousands of people in towns and cities all over the country. We'll have a number of great competitions leading up to and after Phantom Billstickers National Poetry Day — some nationwide, others region-specific — with many of the winners announced on the day.
Phantom Billstickers National Poetry Day is governed by the New Zealand Book Awards Trust.